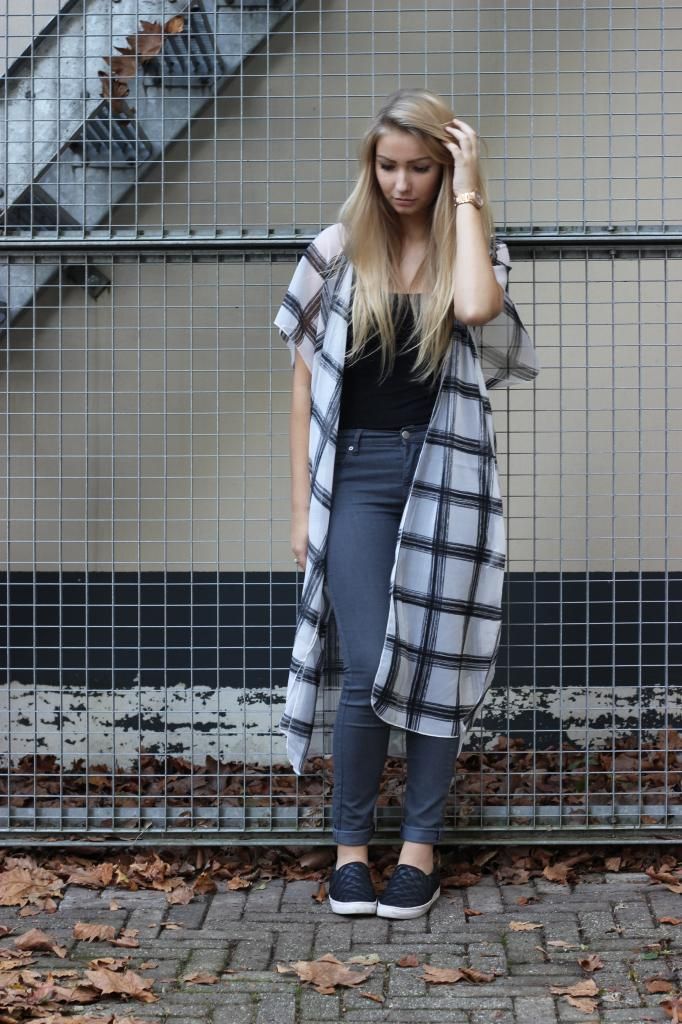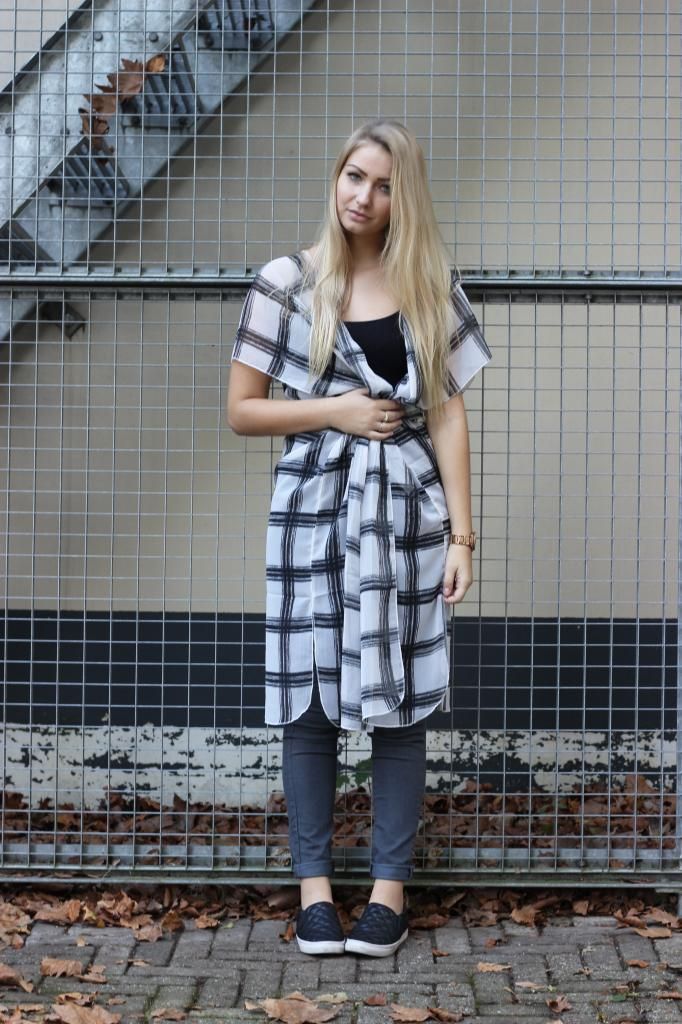 KIMONO H&M JEANS FOREVER 21 SHOES H&M
Unfortunately this is not my outfit today. I'm laying on the couch in my biggest sweater and sweatpants. My face looks a bit different too, it's really swollen. On monday I got operated and my four wisdom teeth were taken out. I can't eat or sleep properly, or like, do anything at all. That is why I took these outfit pictures in advance this weekend. The weather was better than it is now. Now it's raining all day, so laying under my blanket isn't too bad at the moment.
I have one other outfit to show you this week and after that I hope I feel (and look) better, so I can make new pictures. Now I'm going to lay my head down and pray I feel better soon.