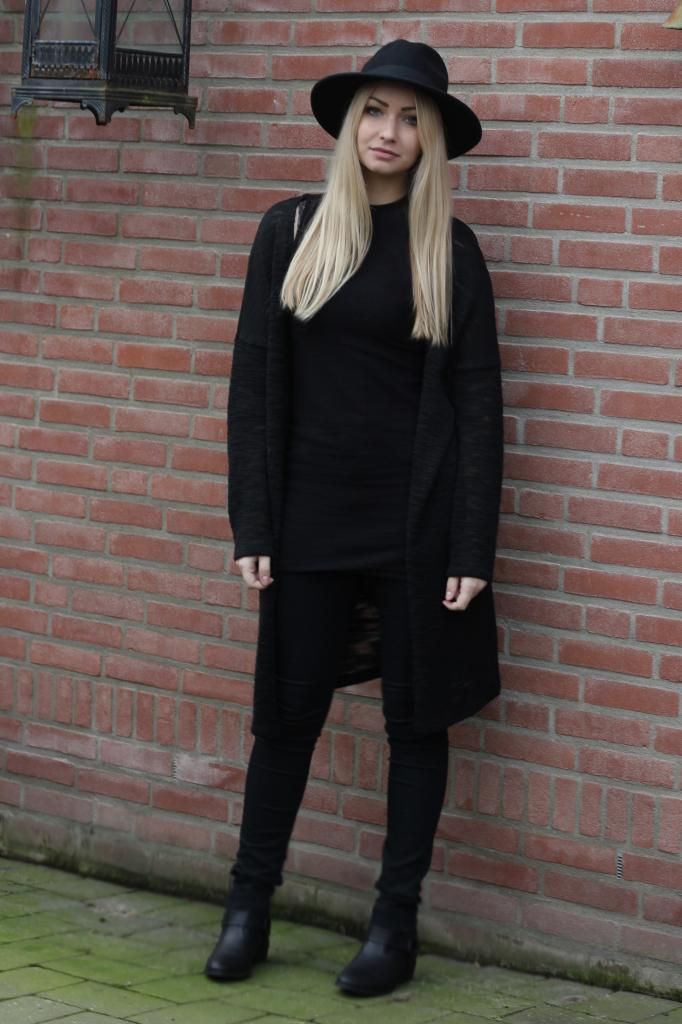 HAT PRIMARK CLOTHES & SHOES H&M
At first I want to say happy valentines to everybody! Single or taken, it's saturday so make it a good one.
Today I wanted to show you this all black outfit I wore a couple of days ago. I was looking for a hat like this for some time now. Everytime I found one it was too big or sold out. Now I bought this one at Primark and it fits perfectly, yay! Hope you like it too. I have a love for grey outfits but as you can see my love for black is still there too. Enjoy your day and I will see you soon!